Description
【Time-saving Eyebrow Stamp Kit】 The One Step Brow Stamp Shaping Kit includes 1 brow stamp, 24 different brow stencils, and 1 double-headed eyebrow brush which is easy to use, allowing you to trim your natural eyebrows while saving your makeup time
【24 Different Eyebrow Stencils】 24 best popular eyebrow stencils, suitable for different eyebrow shapes and face shapes, quickly obtain a pair of symmetrical and satisfactory eyebrow shapes and meet your needs for different styles
【Waterproof and Sweatproof】 High-quality eyebrow powder have the feature of natural and environmentally friendly, non-irritating, non-shedding, waterproof and sweatproof, long-lasting makeup for 24 hours, suitable for various occasions
【Soft mushroom head design】 The mushroom head design is soft and comfortable, which has a strong ability to grab powder. The eyebrow powder is stored in the bottle cap. You can get more brow powder by rubbing the air cushion and bottle cap
【Widely using】 This Eyebrow Stamp Stencil Kit can not only be used to modify natural eyebrows, but it also can be used to cover your hairline, modify your facial contours, and keep you attractive all the time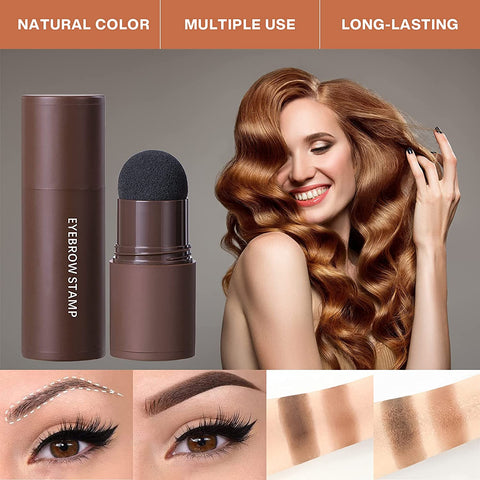 How to use Eyebrow Stamp?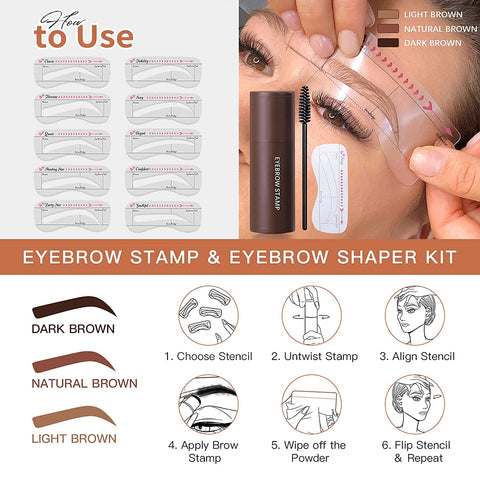 Step1 Choose the appropriate Eyebrow Stencil and then align it to the position according to the grid line.
Step2 Use the eyebrow cushion to gently tap the blank area of the Eyebrow Stamp from the eyebrow tail until the blank area of the stamp is painted completely.
Step3 Wipe off excess powder from the stencil.
Step4 place it symmetrically and repeat the first step to complete the second eyebrow.
Step5 Brush your eyebrows with a brush to make them more natural.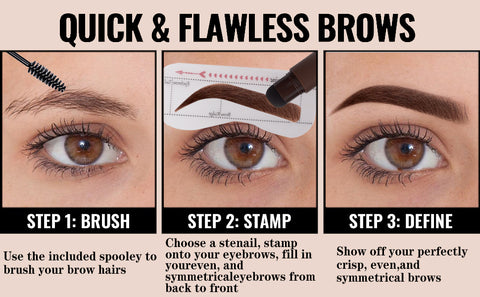 Multiple colors Available

Notes:
Due to the light and screen setting difference, the item's color may be slightly different from the pictures.